lekker - dutch for alluring, enticing, great, attractive, tempting.
a perfect name, then, for
Lekker - Unique Home Furnishings
in Boston, started by Amsterdam native Natalie van Dijk Carpenter. founded on the idea that it's important to furnish a home with items that are direct reflections of the people who live there, lekker home is a lust-worthy place to browse (and buy).
thankfully, they have tons of wonderful things to feature this week.
like this
plum blossom bowl
: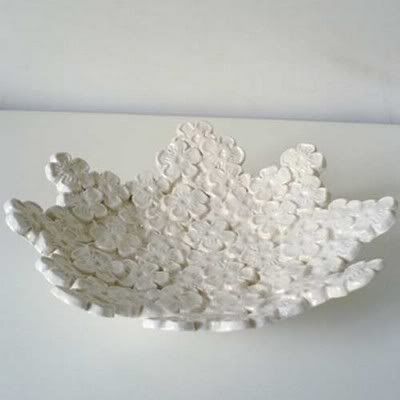 created by Dutch designer Carola Zee. think quick - Lekker is the first to bring this to the United States.
or maybe
these porcelain lanterns
: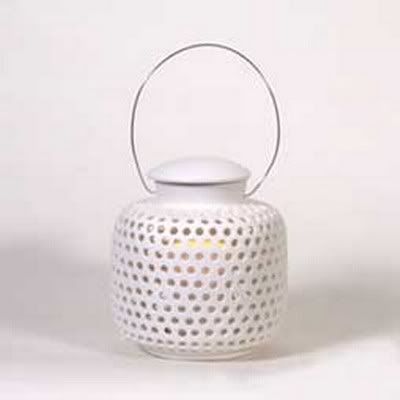 think how gorgeous these would look outside on your screened in porch, or scattered throughout your garden on a cool fall evening.
there are tons of cool white dishes over at lekker home, but i've chosen
these as my favorite
:
they are neat and sleek enough to remain dateless but also still modern, yet they retain just the right amount of playfulness. no sense in being too serious all the time.
this LEAF dish
makes me feel all light in the head:
inspired by the terraced olive groves of Italy where artist Mary Judge spends time to create and produce her designs, when filled with olive oil, this porcelain dish displays a series of concentric rings of lovely greens in descending tones due to the depth of the oil in the dish. with all the olive oil i eat, i should have this.
and finally, check out
this "piggybank" woodpecker
!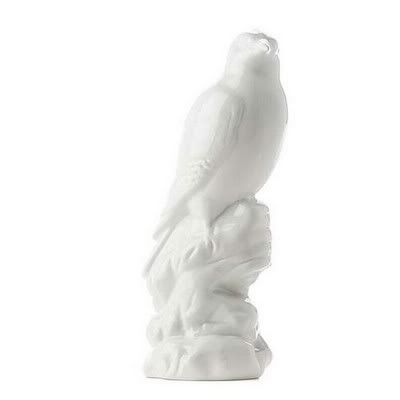 also
available in chrome
, if you're sick of all this white ;)