so let's get started then.
first up, this planter by
science and sons
: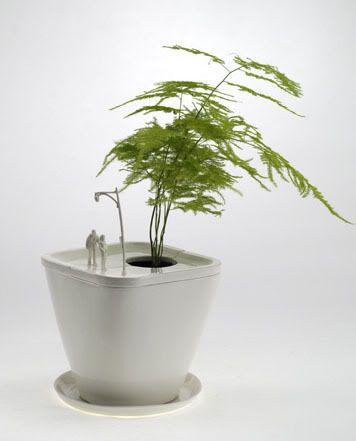 drawing inspiration from the bonsai, park planters were created to elevate the common household plant to the status of full grown tree. The potted plant becomes the backdrop for an urban park scene. planter options range from dog walkers to flashers and muggers - but no two scenes are alike.
ok, so mugging and flashing aren't necessarily cute, but i love the idea of these. also can't help but remark that this system would prevent my stupid cats from digging in my houseplants. extra bonus!
they also have this beautifully calming "phonophone:"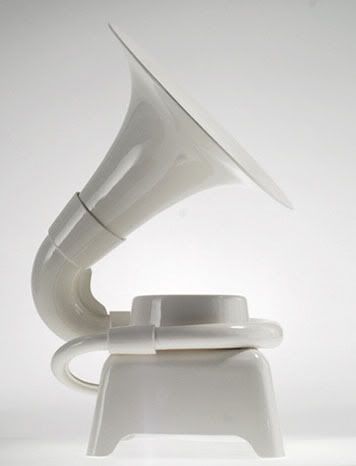 without the use of external power or batteries, the phonofone inventively exploits the virtues of horn acoustics to boost the audio output of standard earphones to up to 55 decibles (or roughly the maximum volume of laptop speakers).
neat concept - gorgeous design.